Personal Information and Data Brokers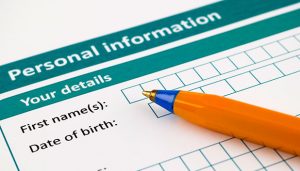 Have you ever wondered what the internet has on you where personal data is concerned? If not, it's about time you start. More than likely there is quite a bit that a simple google search wont list. I've gone through and found a bit of information for you on how to find out. Whenever you create a social profile, fill out a form online, or fill out that survey, data brokers are working.
What are Data Brokers
Data brokers, are companies that collect your personal data from various sources(not just on the internet)to create a detailed report. This report CAN contain quite a bit of information including but not limited to..
Full name
Age
Race
Gender
Height

Address
Marital Status
Family members
Phone number
Email address

religious affiliation
political affiliation
occupation
household income
net worth

home ownership status
investment habits
product preferences
health-related interests
Once data is gathered, Data Brokers can then sell this to others for targeted marketing and advertising to a certain group, verification of fraudulent activity, or even just for research use.
How do I fight back?
There is not currently any guaranteed way to remove all of your data at once, nor a list of all the places it is located. There is, however, steps you can follow, to reduce the amount that's available.
Check your Privacy Settings on all social networking sites.
Go through the "Opt-Out" process on sites that allow for searches of individuals
(Spokeo, Whitepages, etc)
Remove any old forum posts you no longer want or have the owner of the site do it for you.
You can find the owner at www.whois.com
Request Google remove your personal data as well via their legal form
Close old email accounts
If you need any further assistance, feel free to contact one of our technicians here, We will be happy to assist you further! With our experience and resources, we have the ability to make sure that your information is secure.